When was the last time you looked at your Company's inbound call statistics?
It's not enough to merely know the volume of inbound calls you receive. That number doesn't really tell you much.
You've gotta dig deeper.
Have you considered the possibility of enhancing how you handle inbound calls?
Oftentimes, a change is warranted.
It's certainly worth considering… especially when you're so close to the situation.
You know what I'm talking about – excessive ringing, long hold times, lots of voicemails, frustrated staff, annoyed callers, etc…
And unfortunately, customers don't always complain. They just deal with it – until "it" frustrates them long enough and they eventually move on.
Hopefully it doesn't get to that point for you.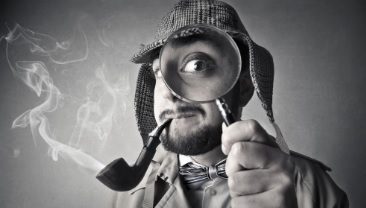 You can't manage what you can't see.
So if you're concerned or curious, you may be interested in taking a closer look.
Here are some metrics to consider:
peak calling times
average call duration
average speed of answer
available staff to answer calls
the presence of abandoned calls
and service level % just to name a few
We find that when you drill down in search of specific key metrics, the data takes on new life.
And with this new perspective, you can begin to make more informed decisions about improving efficiency, and ultimately the experience your clients have when they contact your Company. After all, isn't that what it's all about!
Keep in mind, this only represents one dimension because these metrics are like looking into the rearview mirror. You're evaluating events that have already occurred. And that's okay.
But I want you to also think about this…
How does a real-time management dashboard sound?
Or a color-coded wallboard to illustrate key metrics at a glance…
How about offering live web chat or the ability to text your business?
You may also wish to automatically record calls for quality assurance and training purposes.
Wouldn't it be cool if you could enhance your customer experience and supercharge your results by simply tweaking a few levers?
If any of this sounds interesting, or you're intrigued to learn more, contact your IDeACOM representative.
.
P.S. But wait, there's more!
If this resonated with you, then check out this post and take things to the next level…