Tracking has proven to be a very powerful tool.
For example, if you want to lose weight, tracking what you eat and drink in a food journal is one of the best things you can do to get a handle on your current nutrition plan (haphazard as it may be at the time) – and to begin making better choices moving forward.
The same goes for saving money, increasing daily steps, or minimizing other habits.
And measuring your activities can yield positive results in the areas you want to improve on.
How about tracking why people call your business?
Is there value in learning about the nature of calls to your inbound sales team, support group, or dispatch unit?
Or transactions within specific departments…
You may have a desire to learn more about the main reason clients are calling Customer Service.
Perhaps the topics that arise when orders are placed, or returns are requested is of interest.
We recently received a request to track the inbound calls that a prominent medical facility was handling. They were getting bogged down with a lot of calls that didn't belong in their busy Appointments group.
Tracking this helped them design better messaging and call routing so that call flows and menu choices were more clearly defined for their patients to land in the right place on the first attempt.
You may be thinking, "What does it matter? The calls were being handled… right?"
Yes, but in this case the bottleneck was causing longer hold times than necessary, resulting in needless hang-ups and increased frustration levels for staff and patients.
And by not having specific details about the nature of calls, the call center manager was unable to justify to management the reason for her staff's skewed performance levels.
By tracking and then optimizing this situation, the team is able to handle calls faster and have an immediate impact on improved patient satisfaction. And her reports are more meaningful.
Perhaps some call examples of CAD in action will put this scenario in perspective.
Here's a form with drop-down choices to make it quick and easy to document each call.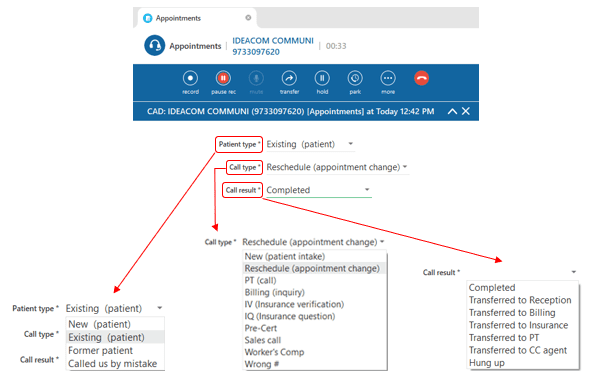 This feature we're spotlighting here is better known as Call Attached Data, or CAD for short. And in my humble opinion is one of the best kept secrets of the robust Zultys VoIP platform.
Call Attached Data is included in the system's core software, so it's really up to your imagination with how you leverage this advanced capability!
All or selective data can be captured in one of the reporting packages – so you decide what to track.
Here's a report example tracking the 3 fields: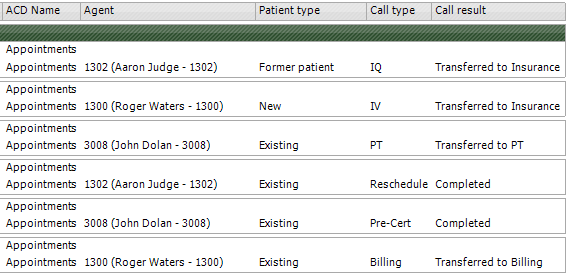 And you can track outbound calls too: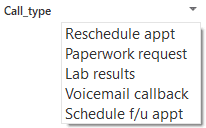 As you can see, it's simple yet powerful.
To learn more about the many benefits of Call Attached Data, contact your IDeACOM representative.