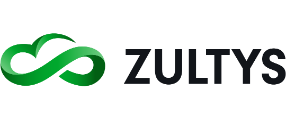 Zultys Advanced Communicator (ZAC)
ZAC Training
Description: Zultys provides easy-to-use, reliable Unified Communication solutions that are designed to improve communication and increase productivity. Our Hosted, Virtual and On-Premises solutions are flexible, offering the same feature set and same user experience regardless of deployment. Learn more at www.zultys.com
Zultys Video Calling – User to User
Description:
Zultys Advanced Communicator (ZAC) users can now place video calls to other ZAC users. This feature now allows video between the users in addition to voice and chat capabilities. 8.1.1 Video Calling Requirements:
ZAC 7.2.16 (or greater) required
ZAC MUST be bound to the Softphone
ZAC MUST be in full screen mode
MX Mobile iPhone
Description: Wherever Your Job Takes You, Make Your Mobile Device Your Business Phone Zultys MX Mobile brings the award-winning Zultys system to the iOS and Android devices. It allows remote and mobile employees to take care of their corporate communications while utilizing the same tools as their office-bound counterparts.
Zultys Z 22G Phone Tutorial
Description: The Z 22G is an easy-to-use, cost-effective, business IP phone with a color display, dedicated line keys, and dual Gigabit Ethernet ports with Power over Ethernet (PoE). A dedicated headset port and Electronic Hook Switch (EHS) support offer enhanced usability for wired and wireless headset users.
Zultys Z 23G Phone Tutorial
Description: The Z 23G is fully compatible with Zultys' ZAC Unified Communication applications, allowing users to manage calls and messages directly from their computer. Like all Zultys phones, the Z 23G utilizes the Session Initiation Protocol (SIP) open standard and is managed from the Zultys MX Administrator application for rapid deployment and the industry's lowest total cost of ownership.
Creating & Using Custom Buttons on ZIP4 Phones
Description: The Zultys IP (ZIP) series of IP telephones are designed to be stylish, easy to install and operate and enhance productivity. With sleek and elegant designs, the carrier-class ZIP series IP phones are designed to take advantage of the feature-rich Zultys family of award-winning IP phone system platforms. Zultys phones can be mixed and matched to meet individual job functions or requirements, and interoperate with a number of other third party SIP Phones as well.
On-Demand Call Recording
Description: Zultys On-Demand call recording allows a user to selectively record a specific call. When the user selects to record a call, the call recording is saved from the beginning of the call. Automatic call recording allows for all calls for a particular user to be recorded.
Webchat
Description: ZAC now supports the MX system Web Chat feature. Web Chat allows ACD/ICC Groups to be configured such that Agents in the group may engage in a real-time chat with a website visitor. ZAC now provides an easy to use interface for Agents to communicate with customers via web chat. Requires MX Release 16.0.2 or later.
Skype for Business Integration
Description:
This video shows the integration between Zultys MXIE and Lync/Skype for Business unified communications clients.
Make calls via the Zultys phone system from the Lync/Skype for Business application.
Synchronize presence status between the two in both directions. For example, when you are on a Zultys phone call, your status in Lync will automatically show as Busy and return to Available when the call is done.
Zultys Microsoft Teams Integration
Description: With Zultys, Microsoft Teams users can make and receive customer calls within the Teams interface. Zultys allows you to add features such as complex routing plans, auto-attendant, call handling rules, and more to your Microsoft Teams experience. Our telephony solution also brings an additional redundancy level to your business communications, with our built-in security features for your peace of mind.