Do you have client interactions that could be handled better?
By your company, or your clients? Or both?
Let's face it, phone calls are important, but they're not always the most efficient or effective method.
Think about it – repetitive customer service requests, sales and marketing inquiries, or support-related initiatives…
There are many times where a simple text conversation could result in a far better outcome.

And no, I'm not suggesting that you and your staff start giving out personal cell phone numbers. That's CRAZY!
But business texting may be the solution you've been searching for!
Here are a few examples…
Where your staff can manage text conversations from their computers or mobile devices:
You can "text-enable" your main phone number and queue up text conversations to your receptionist, office manager, or inside sales team for general inquiries.
You can "text-enable" your toll-free phone number and queue up requests for your Customer Service team.
You can "text-enable" your Support phone number, and queue up questions for your Help Desk or tech team as a "how to" resource for your clients.
You can also "text-enable" your direct dial phone numbers for direct conversations with a specific rep. Add a "widget" to your website to text or call your company. Or add an alternative "live chat" feature when your team is available.
All of these methods open new channels of communication for your clients and employees.
Click here to learn about additional ways to 'Captivate' your clients.
And here's how some of our clients are benefiting from adding business texting to their communications platform:
A veterinary hospital added texting to streamline their curbside check-in process. And the pets are happy again 🤣
An event planning company text-enabled their website to handle the high-volume of inbound inquiries.

It's a huge time-saver

👍
A sports-based organization text-enabled their main phone number for marketing and promotional purposes.

Cha-ching

💲💲💲
A real estate title company text-enabled their toll-free number to provide timely updates between buyers, sellers, and attorneys during highly competitive transactions. Stress levels are down and revenue is high 😎
Numerous companies use texting to broadcast inclement weather office closures and delayed openings to their entire staff.

What a relief!

⛄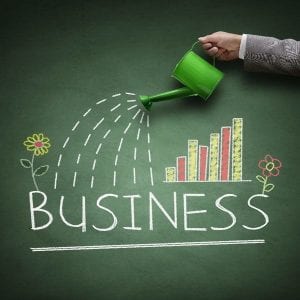 Your business may have similar needs, but hey, you may also have completely different requirements.
And that's the beauty of this type of solution – with a little bit of imagination and creativity, we can customize a tailored approach to enhance daily workflows and client interactions.
Let's put our heads together and find a way to address your specific needs.
Text or call your IDeACOM representative to start a conversation.