We need to talk about business texting.
At IDeACOM, we along with other clients have found it to be a valuable addition as a new alternate channel of communications, plus so much more.
It turns out that some clients would rather text, so it's proven to be a helpful method for communicating based on the preferences of our clients.
SMS text messages can be managed from your computer or mobile phone.
If we text-enable your direct dial number, then conversations are one-on-one between you and the outside party.
If we text-enable your main phone number, then conversations are queued between the available staff that you designate.
And those "text" conversations can be shared or transferred to others.

You can also add a widget to your website – "Text or Call Us…"
Which would be received by the staff that's managing that queue.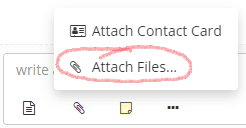 .
You can attach files…
To send invoices, pdf's, videos, photos, or any type of document from your desktop or phone.
.
Or you can collect payment… using the "Text-to-Pay" feature.

Looking to add "Live Chat" to your website?
Look no further. Captivated can handle it!
And there are no long-term contracts…
It's month-to-month, so if it doesn't meet your needs, you can cancel at any time.
A few optional features include the ability to add:
Google Reviews.
Live Chat to your website.
Team Chat to enhance internal communications.
HIPPA Hosting & Secure Chat for managing medical conversations.
Text-to-Pay, a fully PCI compliant feature to collect payments via text.
Custom Forms & Surveys to collect data quickly and compliantly via text.
Here's a quick video that shows how you can supercharge your business with Captivated!
Let us know if you'd like to schedule an online demo.