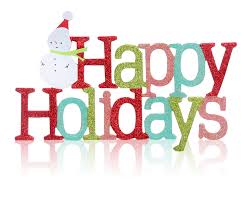 For starters, in addition to thanking you for your continued support and business over the past year, we'd like to wish you a very happy holiday season. Whether this includes Happy Hanukkah, Merry Christmas, or Happy Festivus, your IDeACOM team would like to extend our warmest wishes for a safe and happy holiday!
Last year in our 2016 December post, I presented some interesting statistics which contrasted the percentage of premise-based to cloud-based phone systems we installed over the past 3 years. It's an interesting trend that aligns with the rapid pace of technology, and its impact on all of us. And so it continues this year…
Here's a quick excerpt:
In 2014, 100% of our new VoIP phone system installations were still premise-based. Yet interestingly enough, 50% of those "on-prem" installations leveraged the cloud for their carrier services via SIP trunks.
In 2015, our volume increased, but only 40% of our new VoIP phone system installations were premise-based. And of the 40% of "on-prem" installations, the majority leveraged the cloud for their carrier services via SIP trunks.
In 2016, our volume increased yet again, but only 15% of our new VoIP phone system installations were premise-based. And of the 15% of "on-prem" installations, 100% of those leveraged the cloud for their carrier services via SIP trunks (with a few exceptions that installed both SIP and traditional PRI circuits).
 Looking back now at 2017, the economy is continuing to grow; and as far as phone systems are concerned, it's been all cloud.
100% of our new VoIP phone system installations in 2017 were cloud-based.
This doesn't mean that we no longer provide premise-based VoIP systems, or that we only recommend cloud-based solutions. Thanks to The IDeACOM Network, we're fortunate to be able to provide either. And what we discovered, the cloud is best for our clients based on their needs and what they feel is best. The momentum is in the cloud.
Recognizing this, we choose to help our clients perform a thorough analysis (and due diligence) during their system and vendor evaluations. We do this by providing relevant information, knowledge as we learn about their needs. And then follow this up with pricing. Frankly, VoIP can get confusing to not only end users, but to IT professionals as well due to the way the VoIP industry markets and promotes the technology.
We like to keep it simple by making sure you fully understand your options, including the benefits and risks. And unless it's clear-cut, we usually equip our clients with a side-by-side comparison of both on-premise server and pure hosted cloud options to help them make the most informed decision possible.
I find the extreme shift to the cloud to be amazing. Looking back to 1999 when we began experimenting with connecting "remote" VoIP phones to hybrid digital phone systems, I couldn't have imagined the monumental shift we're seeing today.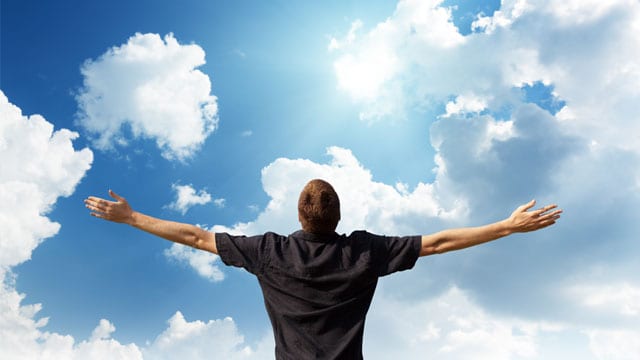 But it's gratifying to know that we developed the expertise over the past 19 years to become the VoIP specialists of today. We're fortunate to be part of the growing IDeACOM Network, which includes over 100 members nationwide, with an esteemed group of vendor-partners who provide a high-quality portfolio of VoIP solutions that address our clients' needs with cost-effective solutions.
Perhaps you're wondering, "Why should I care about these statistics?".
Well, if you've already made the move to VoIP, which the majority of our clients have, know you're in good company. And that you're benefiting from more functional and efficient technology that provides lower operating costs in most cases.
And if you're still clinging to your old phone system for whatever reason, learn from others, including your competitors, that the shift to the cloud is real.
Forget about the naysayers, or "one-off" horror stories. Ten years ago, there may have been a reason to pause. But today, for every doubter, there are a hundred raving fans to prove them wrong.
The familiar axiom "Change or die" comes to mind in this context.
In a recent report, Gartner analysts stated that CIO's and other IT leaders need to constantly adapt their strategies to leverage cloud capabilities. They went on to say that organizations are leaving behind the cloud experimentation stage and are looking for strategic relationships with cloud technology partners. Many objections to cloud adoption are gradually becoming discredited. Subscription models directly address affordability and cash-flow concerns.
We couldn't agree more…
The cloud = business continuity.
Strategically, this means higher efficiency and lower costs.
Operationally, it speaks to improved sales, service, and expense reduction.
And personally, it provides peace of mind.
IDeACOM is your "local" VoIP resource with a worldwide reach. We are VoIP specialists and we here to help.
Ask your IDeACOM representative about promotions and special pricing incentives.
And finally, as we wrap up 2017…

and to your health, happiness, and prosperity in 2018!!!