We are focused keeping you informed about VoIP technology! Specifically, how it can help your company collaborate more efficiently and communicate more cost-effectively with staff and clients.
Last month we invited you to tap into our expertise by requesting a VoIP demo or test drive.
Another way we do this is by sharing content in our eNewsletter.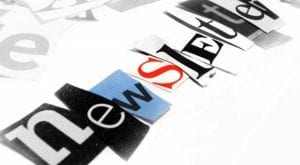 This includes monthly articles about:
VoIP technology and the telecom industry
Best practices gained from our extensive experience in the field
Case studies generated from the results our recommendations deliver
And a variety of solutions that solve common communication obstacles and challenges
We strive to ensure that the content we're publishing is relevant and providing value to you.
But what if you're an IDeACOM client who has already implemented a VoIP solution?
In this case, we invite you to request some follow-up training. Or schedule a meeting to discuss how your business is changing and learn about how new technology initiatives could align with and complement what you're doing.
If you're receiving this in email, it's because you requested it or opted into our monthly eNewsletter at some point in the past. We appreciate your interest to stay informed and want to respect your time and privacy.
We also realize that things can change over time.
For example, you may want others in your organization to receive this monthly post. If so, click on the blue Subscribe button in the top right corner. You can also contact us to request this, or simply reply back to the email with their full name and email address.
And I hate to think it, but you may have a reason for no longer wanting to receive this info anymore. If so, you can easily unsubscribe at the bottom of the email.
And of course, you can always access the information on our website.
We value your feedback and welcome your input. So please let us know how we can serve you better.
And thank you for your continued support and confidence in IDeACOM Communications Group. We are here for you!