It's this time of year that reminds us how grateful we are to be an active member of the growing IDeACOM community.
And this month we'd like to spotlight our longtime vendor-partner Spectrio.
30 years ago, we relied solely on Spectrio for customized music on hold solutions.
And get this – they were delivered on cassette tapes back then 😆
Today, Spectrio is a premier provider of digital media and custom messaging services.
If you haven't checked them out lately, it's definitely worth a look 👀
Here are just a few of the services they offer:
Digital signage solutions

Spectrio's solution is customized to your business in a comprehensive, immersive experience that engages your customers from the minute they enter your business.

Kiosk deployments

This includes giving patients in a waiting room the ability to explore services and products at their own pace, to educational touchscreens in your store, showroom, or reception area.

Video production

Endless possibilities are created with compelling promotions, advertisements, training, tutorials, and testimonials. This includes basic montage videos to full on-site production crews, drone, or animated videos.

On-Hold marketing

Provide callers with the information they're seeking with customized messaging and music. Answer FAQs and keep customers engaged while they wait to speak with a representative.

On-Premise messaging

Transform your customers' shopping experience with a mix of customizable messages and music.

Wi-Fi marketing

Quickly connect data and information to better understand what your customers want and need. Distribute relevant ads, coupons, and other content automatically.
Contact your IDeACOM representative to learn how Spectrio can supercharge your messaging and marketing efforts.
Let's schedule an online demo.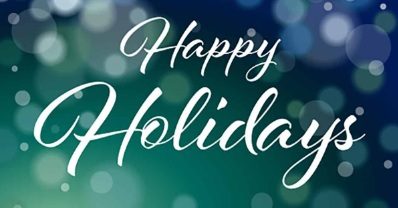 In closing, your IDeACOM team would like to wish you and your loved ones a happy and joyful holiday season. Merry Christmas, Happy Hanukkah…
And cheers to a healthy, happy, and prosperous New Year!
We appreciate your business, and we are grateful for your continued support and the opportunity to serve you!