I recently returned from the 2018 annual IDeACOM conference. This was a great meeting that provided a lot of value for all in attendance, including 46 vendor-partners who demonstrated their products and services. And I'm happy to say that I had an opportunity to talk with most of them.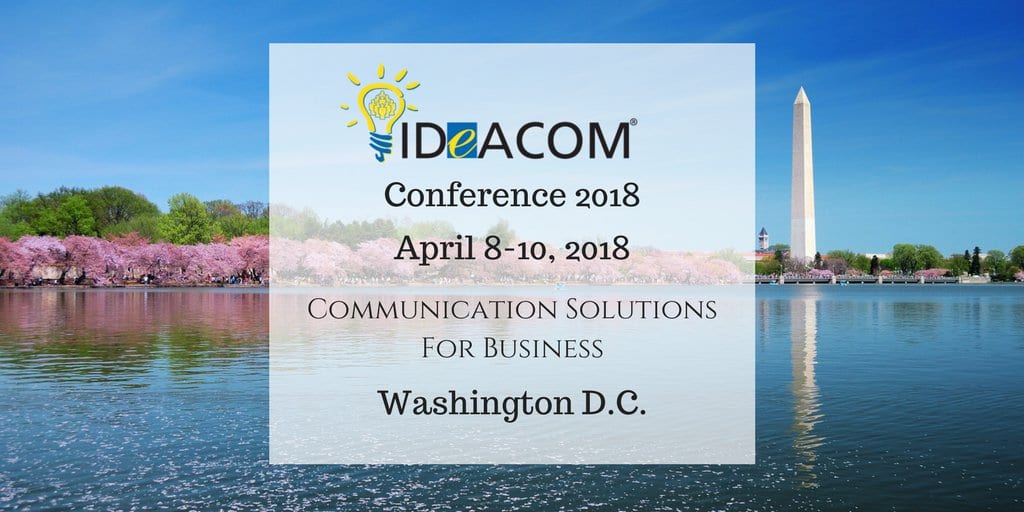 In addition to vendor presentations and product demonstrations, the conference included a keynote from industry-insider Rich Tehrani, who also happens to be the CEO and editor in chief at TMCnet.com. Following this up, Dr. Eric Burger, the Chief Technology Officer at the FCC hosted an informative segment.
The "cloud" was well represented, and aside from getting updates from our highly respected VoIP providers, I have to admit that one of the most noteworthy applications on display (for me) this year was the StaffAlerter™ Mass Alerting and Notification system from vendor-partner Presence Management.
StaffAlerter™ is a powerful, flexible, and completely programmable Mass Alerting system that can notify selected personnel during a crisis and take action. StaffAlerter™ is capable of notifying groups of people via SMS text, email, and phone calls in the event of an emergency.
StaffAlerter™ is like a Swiss Army knife. Whether you're looking for a quick and easy way to notify staff of inclement weather closures, or a way to proactively protect your facility, the StaffAlerter™ system incorporates the latest technology to accomplish your objective.
And one side note – if you're currently looking at an Intermedia cloud-based phone system, there's an incentive in April that's well-worth noting. This promo includes free phones for everyone. Book your Unite cloud phone system order in April and each user receives a free, large screen color display phone.
If you would like to learn more or discuss how any of these topics could benefit your organization, please contact your IDeACOM representative.