Back in the 1980's and 90's, fax technology still had a hint of cool to it. I recall how it was such a time-saver – compared to using the Post Office, FedEx, or actually delivering the document in person.
Remember those days?
But over the past 10 years, the need for faxing for many companies has changed.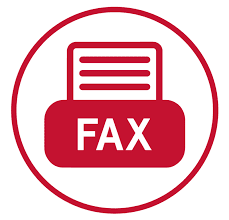 So the question, "Should we keep our fax machine?" comes up when IDeACOM is moving a client's phone system to the cloud. And it's a valid question that I will answer below.
Like any technology, over time, newer methods overtake older less efficient ones.
Here's my response to the question about keeping your fax machine, or your fax number.
By the way, did you know the fax machine dates back to 1843? I didn't either until I Googled it…
There are a few ways you can handle this. We believe there's value in keeping your fax number. For this example, let's assume you have one fax machine connected to a traditional phone line.
If you're not relocating, you can:
Leave it alone (it's not your best option). But for as long as the current dial tone provider will allow you to keep that line intact, it's one option. However, most local phone companies are forcing clients to upgrade their plain old telephone service (POTS) lines to newer service.
If you are relocating, then the next 2 options make more sense:
Move it to the cloud (valuable for a distributed workforce).

Add a fax adapter, which connects your fax machine to your computer network.
Make it a web fax, where you receive inbound faxes as a .pdf attachment in email. And you send outbound faxes from your computer.

Move it to your broadband provider (and eliminate the other bill).
And if faxing is truly non-existent for you, then I guess you may consider to:
Abandon it (if you truly no longer need your fax number). And you're tired of getting those dreaded roofing, life insurance, and lunch specials, then it may be time to hang it up.
But if faxing is still relevant to your business and you're doing a lot of it…
Then we should take a closer look at IDeACOM vendor-partner Retarus. Retarus is a global, enterprise-grade, secure HIPPA-compliant faxing platform with incredible functionality.
In addition to desktop faxing and integrating your multi-function devices (aka 'old school' fax machines), you can include mobile faxing if you find it beneficial.
What? How can I fax from my mobile phone?
IDeACOM can help. Let's have a conversation to determine the best outcome for you.