Voice over IP (VoIP) continues to enhance the way we all communicate. Ten (or more) years ago, it was all about adding a "VoIP component" to your digital phone system to integrate remote phones, allow for coordinated dialing between multiple locations, and maybe even incorporate toll bypass.
But that's all changed.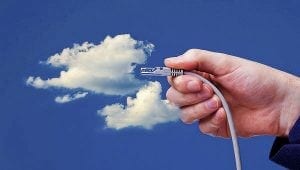 Today "the cloud" is the de facto standard in telephony. And it's becoming all about accessibility, efficiency, collaboration, and lower cost of ownership.
Putting aside your own unique phone needs for a minute, there are definite commonalities many of our clients share. Which is why we've compiled a list of how companies are benefiting from their VoIP systems – to help you get some ideas – or at least see the possibilities.
Here's the list:
Accessibility.

Improved service & support.

Lower cost of ownership.

Greater efficiency.

Business continuity.

Easier and more functional technology.
It's important to focus on the impact and results that a VoIP solution will have on your organization. For example, #3 on this list could be your #1. And #4 may have little relevance.
So make this about your needs and keep an open mind, because you might learn about an improvement that you didn't know existed – until now.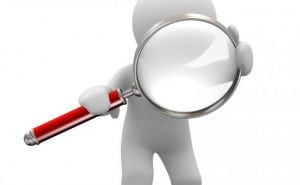 Let's take a closer look at each one… and add some perspective so you can understand the real meaning to your situation.
Accessibility: Knowing that your clients can always reach you, and your employees always have access to your communication system is a key determining factor. Not only from a reliability perspective (which is important), but in the face of an emergency or extended outage. VoIP provides this peace of mind.
Improved service & support: There are so many ways to describe this including higher availability to support your client requests for sales and service. Or leveraging tools like Outlook for click-to-call and presence availability. And the value of incorporating remote phones, or adding mobile integration can't be overlooked. Or how about internal collaboration between staff and external collaboration with clients? With simple and slight adjustments to a process, you can drive incredible results and outcomes – ones you may have never thought were possible. Isn't it time you explored the possibilities?
Lower cost of ownership: In most cases, VoIP will save you money. Leading this trend includes having less reliance on customer premise equipment, centralizing your answering if applicable, only paying for the services you need and use, and scaling your monthly phone bill based on utilization. These are only a few reasons why so many companies are embracing "the cloud".
Greater efficiency: Efficiency is a key element for saving time & money and improving the level of service you provide. We're all more "tech savvy" these days, and this can be accomplished in so many ways with VoIP technology. For example, by using inherent features like find-me/follow-me and voicemail to email notification, or a powerful desktop call control app, you can handle requests on the spot.
Business continuity: Your calls will always be answered regardless of any emergency or outage you may be facing. And your staff can access your system from anywhere; even if they can't get to the office…
Easier and more functional technology: Your IT staff can be more involved with your VoIP system. From the installation of new apps and users, to routine system administration. VoIP is much easier for everyone to use than the legacy systems of the past.
And it's for these primary reasons that VoIP migrations have become so prevalent. Companies now have more reasons than ever to unplug their 'legacy' systems in the closet and enable the VoIP cloud.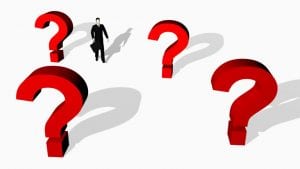 Have questions?
Need to discover more?
Let us know how IDeACOM can help your organization leverage VoIP to your advantage…