"There's an app for that" is a familiar saying. And it's true, you can find an app for just about anything…
So then why aren't you and your team tapping into the power of your phone system's mobile capabilities?
If you are, that's great! I'm proud of you.
But if you're not, I have to ask, "Why not?"
Your mobile app can really simplify your life in countless ways… Ways that your plain old cell phone will not.
You mobile app will allow you to: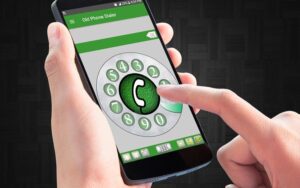 Work from anywhere
Dial internal extensions
Send your office caller ID
Log in & out of call groups
Transfer calls to other users
Send and receive text messages
View and listen to voice mail messages
Record calls if your user profile allows for it
Change your availability and presence status
We wrote about this 2 years ago in the Who's Goin' Mobile? post. And since then, we've seen a significant increase in the "extension-in-your-pocket" mobile adoption rate.
So there's no excuse anymore 😎
Your phone system's mobile functionality has become an essential tool with today's distributed workforce. Think about how dependent you've become on your smartphone. Now you can have access to your office extension whenever you need, from wherever you are!
Here's a great video tutorial that illustrates how Zultys MX Mobile can help you… https://www.zultys.com/video-tutorials/#mxmobileiphone
And one thing to be aware of with so many of us working remote – some cable broadband providers can restrict your ability to use your mobile app, mainly with home networks. But there's a simple fix – just disable Wi-Fi on your smartphone and you'll bypass any potential issues.
If you have questions or need some additional training, contact your IDeACOM representative. We're happy to help!