IDeACOM Communications Group would like to wish you and your family happy holidays and best wishes for a wonderful new year. We are grateful for your continued support & loyalty, and are looking forward to serving you in 2015.
Congratulations to Flemington Car & Truck Country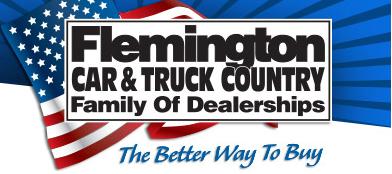 Our longtime client of over 20 years is celebrating the grand opening of their new, state of the art dealership. Congratulations and all the best to our friends at Flemington Chevrolet, Buick, GMC & Cadillac!
In 2013, Flemington Car & Truck Country had the vision to embrace the value of new technology by leveraging the benefits of voice over IP. IDeACOM helped Flemington deploy a full blown premise-based Zultys IP PBX solution with seamless transparency between all of their sites. This design enables Flemington to have complete survivability in each dealership for phones, dial tone, voice mail & auto attendant, paging, and instant messaging. And this integration allows each location to be part of the overall Flemington network, as if they were all under the same roof (although they're each a stones throw from one another).
The MXIE desktop call management software has proven to be a valuable member of their team. MXIE helps them easily transfer calls between sites, communicate via Instant Messaging throughout the network, manage voice mail better, and make quicker decisions by seeing the status and availabilty of other staff. The Zultys system has also enabled their management and sales staff to be more accessible & responsive by taking advantage of "find-me / follow-me" and voice mail notification via email. In fact, these 2 features are "must haves" in most of the organizations we work with as they provide such a seamless transition for completing calls for people on the go. What a time saver…
You should make it a point to stop by and see Flemington Chevrolet, Buick, GMC & Cadillac in their new home at 211 Route 202 & 31 in Flemington. They'll provide you with a world-class buying experience like you've never experienced before.
We wish our friends at Flemington Car & Truck Country all the best and continued success…