Today's busy schedules between work and personal commitments place a "bounty on the head" of our time.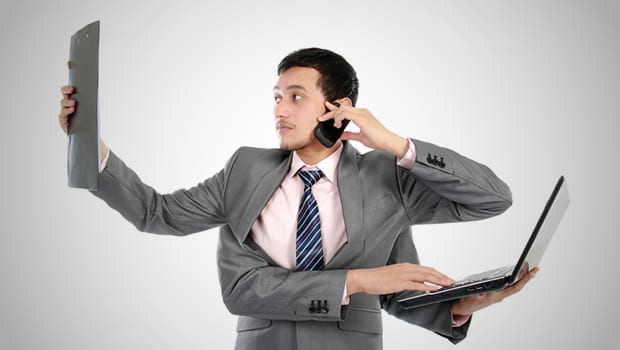 Whatever happened to work – life balance? Not sure if it ever existed, but it just seems a bit more elusive lately.
The reality is… we're always on the go. And that's okay, but I want to ask a question.
How do you stay organized?
… as you navigate through your day? And conquer life's ups & downs?
Let me put a little more perspective on this question with some real-life scenarios.
You're visiting a client and need to quickly access a Word doc from your office.
You've left the office for the night but need to revise a spreadsheet for an early morning presentation.
You need client info but you can't access your company's network because the Internet is down.
You thought it was going to be a leisurely afternoon with your boss on the golf course when she asks for last quarter's sales figures.
You need to send files that exceed the attachment size limit.
Your Company rarely backs up its data, but when they do, you're not sure that the current backup system is functioning properly (or confident that it would be accurate after a restore).
Someone clicked on an inconspicuous-looking link, which launched a massive Ransomware attack on your Company's network. Now, everyone is locked out and you are unable to access any data.
If you're like most, this is concerning. And that's OK because we're here to help you understand there are solutions to each one of these real-life scenarios.
For example, one of the benefits we experienced after partnering with Intermedia years ago is the fact that we have access to all of our data – anytime, anywhere… with their SecuriSync service.

SecuriSync is a cloud-based file storage, file sharing and real-time backup solution. You can virtually eliminate on-site servers for storing information. Which means you:
will reduce equipment and maintenance costs
have access to your data from anywhere, including your smartphone
can instantly restore your data (quickly) if disaster strikes in the form of a malicious attack
If you'd like to learn more about SecuriSync, ask your IDeACOM representative.