An often-overlooked component of a company's marketing initiative could be as simple as how you're treating your callers when they're 'on hold'. I'm not talking about subjecting them to a "But Wait!, there's more…" in your face infomercial.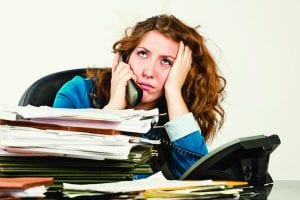 Sometimes it can be as simple as a reminder of the ancillary services (or products) you provide. Perhaps a brief case study can put some perspective on how you've helped a client. Or you may find that alerting callers about a promotional offer may be in everyone's best interest. The possibilities are endless…
The point is, you can very easily and inexpensively keep your callers interested and informed about how you can potentially help them while they're ON HOLD.
How?
I'm so glad you asked…
Since 1991 we have been working with Spectrio, a leader in the customized on-hold messaging industry. Spectrio provides a professional turnkey experience, which is why we've relied on them for so long. But what completes this cycle is the fact that our clients love the result.
If you would like to learn more about Spectrio, you can visit them at www.spectrio.com. However, if you'd like to get details or pricing, please contact IDeACOM. We'd be happy to introduce you to a Spectrio representative.