In our May post, we discussed effective ways you can deal with a power or Internet outage as it relates to your phone system. You can link to it here.
This month we're gonna stay on the power theme, but in a different way.
How?
With a power reboot that you invoke, on purpose.
We live in a digital world, and electronics play a major role in how we access, consume, exchange, or convey information.
But just like we need to restore and recharge our mind and body every night with quality sleep, our electronics also need a break… in the form of a reset periodically.
And we do this by rebooting power to our devices or anything else that's working in between us and the information we seek.
This post is really a subtle reminder about a basic troubleshooting technique that can sometimes solve many of the problems we all encounter.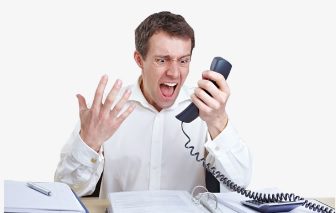 And isn't it funny (well, not exactly funny – especially in the moment) that these "problems" usually occur at the worst possible time.
Let me attempt to drive this point home even further with a comparison so the next time something happens, this is one of the first things you think of.
Think about how you feel and perform if you didn't sleep well. Or if you're feeling rundown from being super-busy, and maybe spread a little too thin.
Some of the things that come to mind are:
Cranky
Irritable
A little sluggish
Not able to think so clearly
Need more time to complete a task
And sometimes a do-over is required to fix mistakes
Well your smartphone, desk phone, computer, printer, network switches, firewall, cable modem, (you name the piece of equipment)… are all typically powered ON – all the time.
And they need a break too – every once in a while.
But when they don't get that break, they tend to start behaving badly.
It's like an infant that's crying or acting up because they can't tell you what they want or what's wrong. Now it's up to you to figure out how to help them.
Well your smartphone, desk phone, or laptop may begin acting erratically. And because they're not able to tell you what they need, it's easy to think that something else is causing the issue.
And sure, it may be something else. Or… it may be that a simple power reboot will quickly and easily resolve the issue.
Yeah, sometimes (many times) it's that simple.
For the times it's not that simple and something else is at fault, that's a topic we'll reserve for another time.
So, the lesson for today is…
When in doubt, reset power to the device or appliance!
And if you're not sure, contact your IDeACOM representative for help.