Commercial power and Internet services are a necessity and usually pretty reliable… but not infallible.
We expect them to remain operational at all times, and we can sometimes take this for granted when everything is humming along. But there may be times when one or both can falter.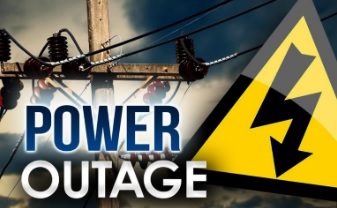 So what can you do if you're faced with an outage?
Plenty when you have a cloud-based VoIP phone system. Business continuity is one of the inherent features that's baked into your platform.
This post will attempt to outline some of the possibilities you have at your disposal if your business is disrupted due to a loss of power or Internet.
A loss of either of these two services is not only frustrating, but it can also cause your business to come to a screeching halt. Here's how you can prevent that…
First,
report the outage to your Internet service provider or power company. In some cases, they may be able to provide you with an ETA on the restoration of service.
Second,
it's important to know that your calls will still be answered even if your desk phones are unable to connect to your cloud-based phone system due to a lack of power or loss of Internet.
Your auto attendant and call group recorded announcements will process inbound calls normally, and individual voicemail greetings will answer calls that are directed to specific extensions.
If users have call handling rules established to simultaneously ring their cell phone, they'll have an opportunity to answer the call. And voicemail to email notifications can alert users when they receive messages.
Third,
your mobile app is essentially your extension in your pocket. Normal connectivity within your office is most likely with your company's Wi-Fi. During an outage, you can simply disable Wi-Fi on your cell phone and remain connected through your cellular network service.
Or you can also leave the office to work remotely while remaining connected. Your mobile app allows you to transfer callers, access visual voicemail, and dial other users' extension numbers among other things.
Another potential option is to take your desk phone home if the outage is extensive and lengthy. However, you will need an external power supply for your desk phone to work at home. If you don't have one, you can contact your IDeACOM representative.
Depending on the job function or situation, you may choose to put this practice in place before an outage ever occurs so that you have a 'Plan B' already established. This is how we've helped many of our clients in the medical field.
If your company has multiple locations within a geographic area, working from another office instead of home could be a possibility as long as that location isn't affected.
And don't forget that your desktop app will also allow you to 'work from anywhere'.
And finally,
when service is restored, you may need to reboot your network equipment – including your broadband access device, network switches, and firewall if service doesn't come back online automatically.
It pays to be informed about your options ahead of time so when disaster strikes, panic and emotion don't take over and you can think clearly about how best to handle the situation.
If you have questions or would like to kick around different scenarios, contact your IDeACOM representative.