Today's phone systems offer a lot of new capabilities. And many of the benefits gained relate to improving how companies communicate between themselves, and with their clients. Not exactly groundbreaking. But…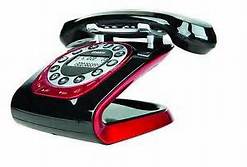 VoIP technology is the catalyst that unifies how companies communicate. It creates the possibilities and potential for these improvements which run the gamut from enhanced methods of communications to boosting productivity, cost savings, accessibility, and business continuity.
There are so many choices when it comes to vendors, products, services… Too many in fact, which can make your selection process daunting and somewhat confusing. And changing dial tone providers isn't always easy, but it's usually necessary.
Let's face it, everyone has a different reason for updating their legacy digital phone system to a new unified VoIP communication platform or service. If you are contemplating a change, there are 2 things that we'd like you to be aware of.
Your current carrier contract. Identify when your term commitment or contract expires. And as you do, inquire about their automatic contract renewal guidelines, which could impact your plan to move on. Especially if you're considering a "cloud-based" solution.
The overlap period. This is typically one or two billing cycles (depending on the dates and your situation) where you are paying both providers. Why? Well, you need to have your new VoIP service provider in place while you're still relying on your current carrier's PRI or POTS service.
Let's look at these in more detail…
Your current carrier contract: If you only have a few months remaining, then your timing may be perfect. But make sure to find out about their auto renew provision. Is it 30, 60, or 90 days? Then notify them in writing about your intent to "not" auto renew for another term, but to simply maintain your current service on a month-to-month basis. This gives you the flexibility to move on if you need or want to in the future.
If you have a year or more remaining on your contract, it's not necessarily a show-stopper. But you may need to re-think how you approach your new system deployment. For example, if you were thinking "cloud-based", you will either have to wait; or proceed with a premise-based VoIP solution instead. One that incorporates your current dial tone service. This will allow you to meet your contractual obligations and benefit from the new technology at the same time. And when your contract expires, you can move your traditional carrier service to an authorized Internet Telephony Service Provider (ITSP).
The overlap period: You will engage and activate VoIP service with your new ITSP. During this process, usually a couple of weeks out, you'll receive a "port date". Your new ITSP will either be delivering a hosted phone service for your new cloud-based VoIP system, or SIP trunking service to your new premise-based VoIP server.
Before, during, and after your number "port" occurs, both providers are live. This means you are paying both, although only one is routing traffic. It's at this point, usually the next day or so after the cutover where you need to submit a written request to your old provider asking them to "Cancel Your Services" effective immediately.
Most carriers require 30 days notice to cancel, so you're probably into another billing cycle. Uggghhh!!!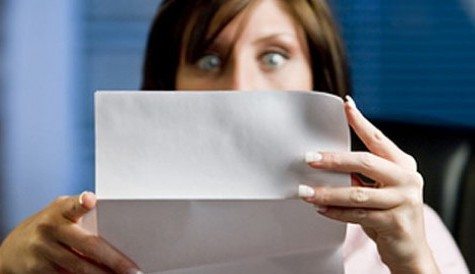 There are 2 ways to look at this spike in phone costs due to "the overlap".
It's simply a cost of doing business. Part of the process of acquiring new and better technology.
The incremental cost will be absorbed over time by the savings from your new service.
Now it's time to move on…
Get acquainted with your new system. And how to incorporate some of the new capabilities into your routine. Also, make sure to get a confirmation about your cancelled service. And start enjoying the benefits of your new phone system.
IDeACOM deals with these situations every day. If you need any guidance navigating this process, let us know. We can help you save time and achieve your desired outcome by simplifying the process and keeping you informed along the way. It's what we do.