Looking for a stocking stuffer this holiday season?
Here are a few ideas:

Add a USB Wi-Fi adapter for your remote, work-from-home users.
Move your fax machine to the cloud with web fax. And if faxing is still important to your business, add a personal web fax number that goes directly to your inbox.
Start using your mobile app for faster, more efficient communications.
Voice over IP (VoIP) provides tremendous value and benefits, especially when you begin to think outside the box.
Aside from the basics – like call transfer, park, and redial… here are some practical ideas to consider:
Use Visual Voice Mail to listen to your messages and prioritize what to listen to first. This eliminates the 'old-school' need to enter your 8-digit PIN every time you want to listen to your messages. You can easily access Visual VM on your desktop or mobile app.
Consider using Chat as another way to communicate internally. Your desktop and mobile app make this easy.
For SMS/Texting to outside contacts, contact your IDeACOM rep.
Use "click-to-call" and stop dialing manually.
Add email notification to your voice mail so you're notified when voice messages arrive.
Update your Password and voice mail PIN to improve security and prevent unauthorized fraud. Use a minimum of 8 characters/digits.
Schedule a Q&A session or follow up training with IDeACOM to learn about new functionality.
And if you love your system and how we're helping you, tell a friend or colleague about IDeACOM. A referral is one of the highest compliments we can receive.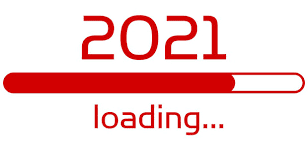 As we wrap up 2020, we feel extremely grateful for the opportunity to support your VoIP communications needs. Thank you for your business, and your continued support.
And on behalf of your IDeACOM team, I'd like to wish you a very happy and safe holiday season with your family. And a healthy, happy and prosperous New Year!
Cheers to 2021!!!