We recently helped a longtime client with a new self-installed Ring Central phone system.
If you're wondering, "Do you represent Ring Central?", the answer is no.
DISCLAIMER: This recount is not intended to disparage Ring Central or any other "cheap seat" VoIP providers.
It's our unforgettable firsthand experience in a unique situation with a client and a competitor.
Our client (since 2010) was a satellite production office with about 50 employees. They had a few other locations around the country including corporate HQ on the west coast.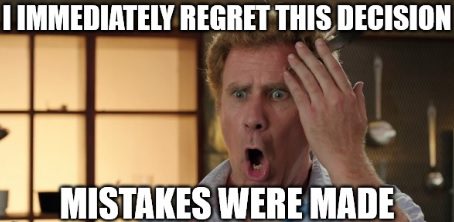 Their NJ office was the only location where we supported their phone system. And sometime in 2022 their corporate HQ made the unfortunate decision to update all locations with Ring Central.
Oh, what a mistake that turned out to be!
In early 2023 we received a "call for help". But the call was weeks after they were forced to go through the painful and time-consuming process of cutting over to the new phone system themselves.
And they were at their wit's end!
I describe it as painful and time-consuming because if programming and installing phone systems isn't your area of expertise (like it is for us), well then deploying phones on your own can be a real time-consuming nightmare.
It took them about a month, and to their credit they powered through it, but hit a wall when they needed to connect their overhead paging system to the cloud.
And this next part is quite shocking!
At least it was for us… we couldn't believe it!
The vendor who their corporate HQ hired to establish the relationship with Ring Central (yeah, the one who didn't help with the phone system implementation), along with their new provider – Ring Central… both said they couldn't help.
What?
Yep, that's right.
This was something we couldn't understand either.
So we figured out what had to be done and ultimately connected their overhead paging system with their new Ring Central cloud phone system.
Having deployed hundreds of cloud-based VoIP phone systems over the past 15 years, we knew what needed to be done… we just had to get acquainted with the Ring Central system and programming interface.
And I have to admit, Ring Central didn't make it easy…
When we needed to speak with Ring Central's technical support group for configuration credentials, we were sadly disappointed and frustratingly outraged.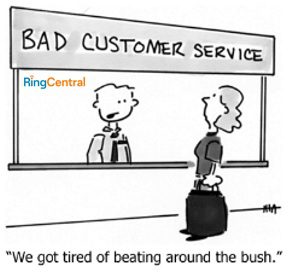 Unfortunately, this is a common complaint and frequent occurrence with the big box "cheap seat" VoIP providers that have massive marketing budgets.
But this story isn't intended to disparage Ring Central.
It should be a wake-up call for anyone that's considering Ring Central for their phone system.
If you're planning to program and install your own phone system and never plan to need or contact Ring Central tech support, then you (may) be okay. But there's no guarantee.
In our situation, it was the inaccurate and inconsistent guidance we received which forced us to (have to) make multiple calls and waste countless hours (way more than you could ever believe) that was so surprising and frustrating to us (and our client!).
But we got through it, and our client is happy. Which is all that matters!
It makes us wonder though, "How much did this system really cost our client?".
Especially when you factor in all of the lost productivity, time wasted, stress and aggravation, and time spent away from their core business.
It's a reminder of an old saying… "They're going broke saving money!".
The moral of the story:
IDeACOM has your back!
If you're considering Ring Central, contact IDeACOM.
If it looks too good to be true, it probably is… There's no free lunch!
If you ever need help with your phones, reach out to your IDeACOM representative for support, advice, and guidance.