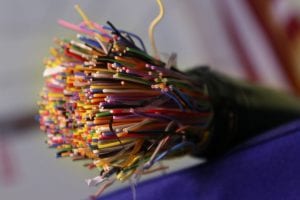 Verizon has announced their retirement. Well, let me clarify. Verizon is retiring their copper facilities that deliver plain old telephone service (POTS) to millions of clients.
Although many companies have already transitioned their legacy "digital" phone systems to a cloud or premise-based voice over IP (VoIP) solution, these companies may still maintain a few POTS lines for faxing, security, and  – elevator.
Which can present a potential problem…
Verizon is currently offering to transfer services from copper to fiber at no cost to the end user. As long as you sign a multi-year contract and agree to stay with Verizon.
I am NOT suggesting that this is your best option. But in some cases, it may be the easiest transition if you only have a couple of these lines.
For many companies, this should be a wake-up call to get with the times and start taking advantage of the benefits and cost savings of VoIP.
Here's another option if you need to keep a few of these old phone lines. If one of the cable companies is delivering your broadband Internet service, like Comcast or Optimum (now known as Altice USA), then it's wise to consider moving your POTS phone lines to your cable company and consolidate your billing.
But be aware that whatever you choose to do, although your fax machine may still function okay, your alarm may not. You should contact your alarm vendor to confirm that your alarm will function with the new lines.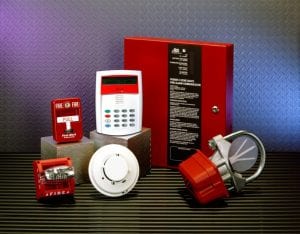 There is updated alarm equipment that uses your local network for connectivity as a primary source, and cellular as a backup. This is important because in most cases, the older alarm monitoring equipment will not work with newer style phone lines.
So check it out to make sure you'll still be connected to your alarm company's monitoring service after you make the change.
And if faxing is still a part of your business, you may want to consider a web fax solution, where your inbound faxes will be converted to a .pdf file and emailed to you.
Let the buyer beware:
Verizon promotes their FiOS Internet service heavily; however, FiOS availability for business is extremely limited in New Jersey. Just be aware that Verizon markets their broadband Internet services through many channels. This includes radio, TV, email, direct mail, social media, and when you call their business office. And they refer to it as "High Speed Internet". But it's NOT high-speed Internet. It's DSL! That's right, "low-speed" and "high network latency" DSL (you've got to be kidding me…). This is misleading and unacceptable in my book.
If you have questions about what to do, contact your IDeACOM representative to review your specific options.