We are pleased to announce the introduction of Unite, a fully-integrated business phone system and collaboration platform from Intermedia.
Unite combines your phone system with today's latest collaboration tools. This powerful combination includes screen sharing, video conferencing, file sharing, and messaging; in addition to a robust phone system.
Offered in a seamless user experience, Unite is designed with the flexibility to address the diverse needs of any organization.
Unite incorporates a wide range of business communication solutions into one integrated, easy-to-manage system. And that's not enough, Unite is backed by Intermedia's Worry-Free Experience™ which has been recognized for delivering "exceptional support" by J.D. Power for the past 2 consecutive years.

Unite offers over 90 enterprise-grade capabilities. A few of these include: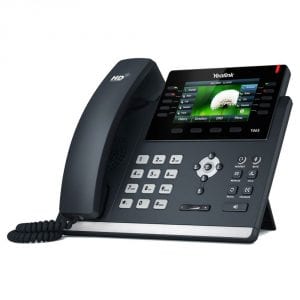 A feature-rich, scalable phone system
A desktop app for managing calls
A mobile extension for your smartphone
Voicemail with transcription
Remote office transparency
Screen sharing for meetings and presentations
Video conferencing
File sharing and backup
Virtual faxing
Unite is a new and easy-to-use cloud-based unified communications (UC) platform that helps employees to be more productive and collaborative. At the heart of Unite is a full-featured phone system that's combined with audio & video content sharing, audio & video conferencing, along with file sharing and backup capabilities.
Some of the key, high-level characteristics of Unite include:
Improved productivity and collaboration
Lower costs
Increased reliability
Scalability and simplified management
Business continuity
To learn more about Unite, and how Unite can streamline communications and costs for your organization, please contact your IDeACOM representative.