Imagine this…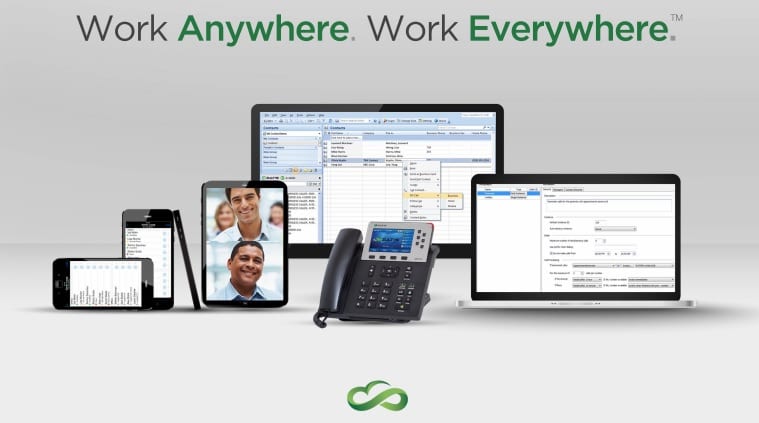 The most impressive and functional VoIP phone system just got better (as if the Zultys MX250 wasn't amazing enough).
This latest addition to the most advanced, award-winning unified communication platform on the market was released last month as a new, more powerful enterprise-class IP phone system.
Zultys designed this new system in a single physical appliance to accommodate companies with a large number of users.
This packs a powerful punch!
Imagine up to 2,000 users within a single 2U server. By the way, 2U only consumes 3.5" in a standard 84" high computer rack.
I know, many find this hard to believe. Especially our competitors that need to fill up an entire rack or two just to accomplish a fraction of this capacity and horsepower. And to their dismay, it's absolutely true, and it's available.

Until now, we could support up to 250 users in a single 2U server. That was the MX250. Now, with the MX-E++, that single 2U server supports up to 2,000 users.
Another huge benefit is that the MX-E is NOT a newly-engineered, "Version 1.0" product.
With the MX-E, Zultys has leveraged many years of software development and the award-winning success with their MX operating system. The MX-E runs on the same proven operating system, starting with the current software release.
So it doesn't matter if your phones are "powered" by an MX250, an MXSE, an MX-E, are virtualized with MXv, or are fully cloud-based with Zultys Cloud Services. You can rest assured, knowing you made a wise choice, and a great investment in your company's future.
Your Zultys platform is operating on the same proven system software, with the same lineup of phones, advanced applications, and powerful MXIE desktop. It's truly AMAZING!
MX-E is available in three different models:
The MX-E supports up to 300 users.
The MX-E+ supports up to 1,000 users.
And the MX-E++ supports up to 2,

000

users on a single appliance.
The MX-E incorporates the latest hot-swappable, redundant technology which provides unmatched reliability, survivability, and serviceability. Not only is this standard with all 3 models, this enhanced product design puts the MX-E into the "enterprise-class" category.

You can download the MX-E brochure by clicking here. And the press release by clicking here.
If you would like to learn more about how the MX-E or any of the award-winning Zultys applications can help your organization, contact your IDeACOM representative to schedule a design session.