Cloud-based VoIP phone systems are displacing their premise-based predecessors at such a rapid pace…
And for good reason!
Fortunately, our clients have all migrated to an IDeACOM VoIP platform.
But maybe you know someone who hasn't. Perhaps one of your vendors… or a client, friend, family member, or associate.
Or maybe someone you've called where it's blatantly obvious that they have a terrible phone system – like your doctor 😖
Here's an opportunity to help them by introducing IDeACOM.
But aside from the obvious… how would you know if someone is still relying on an old phone system?
Some subtle signs could include:
They are unable to transfer you to another office.
Their staff is unreachable when they're out of the office.
They can't work remote, or they use their cell to return your call.
Phones are connected with a thin wire (instead of an Ethernet patch cable).
They're still using phones made by Nortel (Meridian), Toshiba, Panasonic, Lucent/Avaya, Executone, Vodavi, Iwatsu, Inter-Tel, Samsung, Siemens/Rolm, … all companies that are no longer in the phone business. Remember any of these?
Anyway, what can you do if they have an old phone system?
Refer them, or introduce them to IDeACOM. Or ask us to contact them.
To make it easy, you can go to our Refer a Friend program at https://ideacom-nj.com/refer-a-friend and we'll take it from there.
And did you know?
IDeACOM offers new technology "test drives".
Yep, that's right…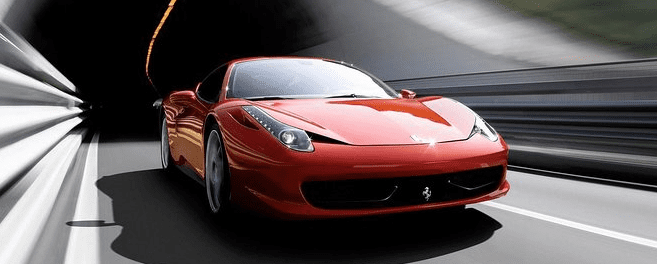 They can take a VoIP "test drive" on us… no commitment needed.
The familiar "try it before you buy it!" concept…
We'll install a few new phones along-side of their current system for a couple of weeks so they can get a feel for the new technology.
At IDeACOM, we're serious about phone systems and the results we help you achieve.
Let's take a closer look at how we can help:
Leverage the work-from-home paradigm shift.
Work from anywhere to improve customer service.
Turn your smartphone into your extension in your pocket.
Improve productivity and efficiency with the latest functionality.
Incorporate chat or texting as another viable channel of communications.
You may find a reduction in your monthly telecom costs – wouldn't that be nice… 😆
Never miss another call with inherent business continuity attributes and call handling tools.
Supercharge your call center with real-time dashboards, customized reporting, and business intelligence options.
As you can see, there are tremendous benefits to consider.
IDeACOM has been deploying and supporting voice over IP (VoIP) solutions since 2005.
We have become the "go-to" provider of choice for many NJ-based companies.
As you already know, IDeACOM will help you evaluate how VoIP can positively impact your business.
Then we'll deploy our hands-on, professional, turnkey implementation services to help you and your staff begin realizing the numerous benefits as soon as possible.
And we'll back it with a money back guarantee and LOCAL service and support!
A rare thing these days.
Let us help you take the first step by scheduling a brief phone call, video session, or in-person meeting.
Spread the word by "liking" or forwarding this post, and by tapping into our Refer a Friend program. Thank you in advance!