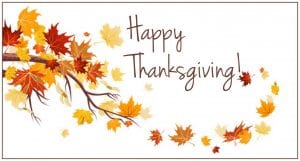 For starters, IDeACOM wishes you and your family a very Happy Thanksgiving.
We are honored to have the opportunity to support your VoIP & data needs.
We are grateful for the loyalty and commitment you have bestowed upon us.
And we are thankful for your business!
Our sincerest appreciation and THANKS extends to many individuals and organizations that allow us to continue to do what we do best, including our families, clients, vendor-partners, and The IDeACOM Network.
Happy Thanksgiving from all of us at IDeACOM!
We hope you enjoy the interesting story about Capalbo's in our "Solution Spotlight". How they got started, and what they're up to today.

In this month's Solution Spotlight, join us as we take a look at how IDeACOM and the Zultys "cloud" helped Capalbo's Gift Baskets save money while improving communications and customer service, more than 100 years after they got started.

The Situation:
Capalbo's Gift Baskets is a well-known company in the tri-state area with a long and successful history of serving the needs of their clients for over 100 years.
As they say in an excerpt from their website bio, "Rose and Domenick Capalbo, both Italian immigrants with limited education, began the business in 1906. Back then there were no phones to be managed, no computers to program, no websites to populate and maintain, not even a storefront… just a horse, a wagon, a scale and some produce. They began by selling fruit and vegetables door to door to the affluent families of Essex County, New Jersey. Domenick would get to the produce market by 5:00 a.m. to carefully hand select the day's merchandise. Eventually the Capalbo's opened a storefront at 339 Passaic Ave. in Nutley, which was a local fixture for decades."
That's a very cool and courageous start at the turn of the 20th century, and something I can't even begin to imagine. A lot has changed over the past 100 years for Capalbo's Gift Baskets. They now serve clients nationwide with their extensive selection of high quality gift baskets at www.capalbosonline.com. They're also making a difference in 2 other specialty niches – baby baskets at www.babybasket.com, and gourmet wine baskets at www.winebasket.com.

And although Capalbo's processes most of their orders online, many direct-mail catalogs are still sent, which results in A LOT of orders received over the phone. Capalbo's also maintains a retail store for local clients to stop in.
After getting to know this company and their staff over the past year, I can say wholeheartedly that Capalbo's is an amazing organization with great people. Many of whom have worked there for decades. Their operation is impressive, and their gift baskets are beautiful and made with exceptional quality.
Now that you know a little about the Capalbo history, let's take a closer look at how IDeACOM Communications Group helped them improve communications with their recent phone system installation.
The Concern:
Capalbo's had an older digital phone system that was still functional, but deficient in its ability to support their busy call center. The phone system had limited routing capabilities, and their traditional long-distance & toll-free carrier service plan was costly. As with most traditional long-distance plans, Capalbo's had to maintain enough calling capacity to support their peak holiday season. Which meant radically high monthly bills during their off-peak season.
Essentially, Capalbo's year-round calling capacity (and cost) was configured to support their peak holiday season. And since capacity usually relates directly to cost, Capalbo's was forced to pay for a lot of under-utilized service for the rest of the year.
There was also a growing concern about the long-term viability, functionality, and reliability of the aging digital phone system.
The Impact:
The functional but ineffective phone system with very limited call center capabilities made it more difficult to manage the call center and staffing; mainly during their peak season.
Consistently high long-distance carrier costs, especially during off-peak months, was very costly.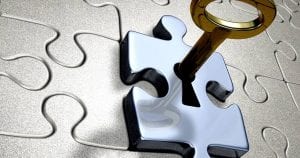 The Solution:
Capalbo's consulted with a few vendors, including their existing long-distance carrier, their "then-current" phone system vendor, and IDeACOM. After researching the available options and recommendations, Capalbo's selected IDeACOM.
IDeACOM installed a cloud-based VoIP phone system and call center solution from Zultys. The Zultys Cloud Services platform is a cost-effective phone system with a robust, fully integrated call center solution.
IDeACOM also installed a PoLRE (Power over Long Range Ethernet) appliance from Phybridge. The PoLRE VoIP network switch allowed Capalbo's to overcome one of the biggest barriers to a voice over IP deployment. The PoLRE appliance allowed Capalbo's to "VoIP-enable" their existing voice wiring to support their new VoIP phones.
And finally, Capalbo's is leveraging the power of the Internet for faxing too by utilizing web faxing, which significantly reduces cost, improves deliverability, and enhances security.
The Benefit:
Capalbo's gained the ability to scale their calling requirements (capacity and cost) based on their seasonal needs – up or down – during the peak and off-peak times of the year. This allows Capalbo's to keep their monthly recurring carrier costs directly in line with their needs and call volume.
With Zultys Cloud Services, Capalbo's gained intelligent call routing, along with tools to manage their call center.
The built-in business continuity aspect of cloud-based technology ensures reliability and uptime.
Capalbo's also gained peace of mind with the ongoing support provided by IDeACOM.
If your company is looking for an experienced phone system vendor-partner who can objectively guide you through the process of planning and deploying a new phone system, contact the VoIP specialists at IDeACOM Communications Group.
And if you're looking to enhance your marketing initiative or holiday gift-giving, contact the professionals at Capalbo's Gift Baskets.