Cyber-attacks are a REAL threat to everyone. These threats are not just limited to politicians, celebrities, and big companies.
It can happen to anyone. Which makes cyber-security everyone's business.
So just as you take special precautions to ensure the ongoing security of your computer, laptop, and tablet – (you do right?) – you need to adopt similar protective measures with your smartphone.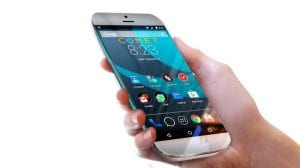 That little device, that's always within arms-length, contains a lot of information about you. Information that if it were to fall into the wrong hands, could be devastating and costly.
Has your smartphone become your Achilles Heel in today's connected world? It won't if you stay vigilant and manage your device.
So what should you do?
I've listed the 10 most important things you can do to stay protected:
Keep your device's operating system up to date by installing the latest OS or iOS, whenever it's made available.
Backup your smartphone frequently.
Enable the remote locate, lock, and wipe features on your device.
Screen-lock your device with a PIN, password, or pattern (fingerprint).
Enable two-factor (or two-step) authentication for special applications.
Always avoid public Wi-Fi networks and hotspots.
Disable Bluetooth in crowded public places whenever possible.
Just like on your computer, don't open links from unknown sources on your smartphone. This includes text messages too.
If your device is stolen, after taking the necessary precautions to wipe it clean, report it stolen to your provider and the local police.
And remember, common sense always prevails.
I have also included some links below which go into more detail about securing your device: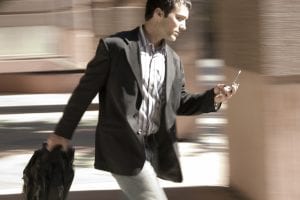 Security becomes even more important as smartphones are now an integral part of the phone system infrastructure for many companies. Cloud and premise-based voice over IP systems eliminate the boundaries that once limited where you could make or take calls from. These devices are now fully integrated as extensions on the system.
If you would like to learn how to improve communications for your organization, contact your IDeACOM representative to schedule a brainstorming session.