Cloud-based phone systems possess a wealth of functionality that can be extremely powerful (and valuable) to your business; especially during COVID, but even after. This includes (but is not limited to) 24/7 business continuity, increased reliability, and being able work from anywhere.
The key is to find the right partner, who has the experience and expertise to understand your requirements.
And together, implement the right capabilities in a way that provides maximum results!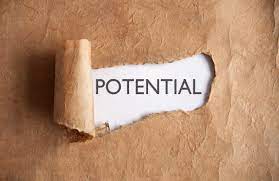 If you have a cloud-based phone system – and you're trying to enhance or improve how it's handling your company's changing needs, then you'll need to make sure that your current vendor is capable and up for the task. Otherwise, it may be time to find a new vendor.
There are plenty of inherent productivity-enhancing features in most cloud-based phone systems. And IDeACOM can help you discover the ones that would be most beneficial to you and your company.
If you still have a legacy digital system – it may be time to start thinking about a new cloud-based phone system. Which means that selecting the right vendor becomes paramount; not deciding who has more features or the best price.
Notice how it usually comes down to the vendor, not the system. Sure, occasionally you may find a system with limitations that just can't be overcome. And if they're important enough, then it could be time to replace that system.
But here's an often-overlooked benefit about the cloud that I'd like to share with you…
The cloud-based VoIP subscription model is built as a monthly phone bill with a minimal up-front investment. This is far superior and not even close to the old days (before cloud-based VoIP) where you had a monthly phone bill, plus a significant up-front investment in your new phone system, plus annual fees. This alone made it nearly impossible to justify replacing your system before its expected 5 to 7-year lifecycle was over.
In fact, many companies held onto those old systems for 10 to 20 years, and sometimes longer.
Today it's much easier to move to another vendor (or system) because you are no longer faced with a significant financial loss. It's predominately a shift in phone bills.
And one last point, don't be fooled by someone recommending to re-use your old digital phones with the new "supposed" VoIP system they're recommending.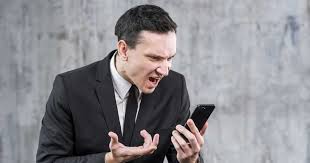 That's ridiculous! And it's deceitful…
There are still, but fortunately only a few, "hybrid systems" on the market that are promoting themselves as a VoIP solution.
They're pretending to be but they're not!
It's a legacy digital system with a facelift. And includes the same flaws as the legacy system model.
It's important to understand that you can't re-use digital phones on a network-based VoIP system.
Try taking your digital desk phone home tonight and plugging it into the back of your cable modem.
Actually, I'm kidding… don't do that! I can tell you what will happen – NOTHING… It won't work!
Sorry, I got off-track.
Talk to IDeACOM about how to get the most out of your VoIP system.