SIP Trunking
Save money and improve reliability by routing calls over the Internet—instead of through the phone company.
Save up to 60% on your phone costs
High reliability: 99.999% system uptime guarantee
Crystal-clear voice quality
Keep your existing phone system and numbers
Easy-to-use web-based administration
24/7 phone support with typical hold times of <60 seconds
What is SIP Trunking?
SIP Trunking lets you route your calls over the Internet, instead of through the phone company.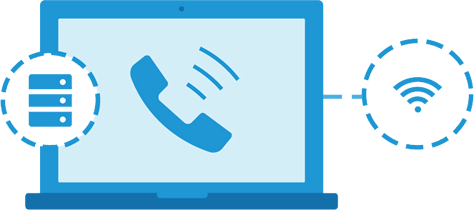 What is SIP Trunking?
With the phone company, you're typically paying on a per-line basis for physical phone lines that originate in their central office. These phone lines are costly. You invest a lot when you initially deploy them, and it's very expensive to add more as you grow. But with SIP Trunking, your phone calls are routed through the Internet. And this makes all the difference.
How Will I Save With Intermedia SIP Trunking?
You consolidate your voice and data traffic
You no longer need to pay for expensive phone lines from the phone company
You cut your costs up to 60 percent—with no loss in capacity nor the voice quality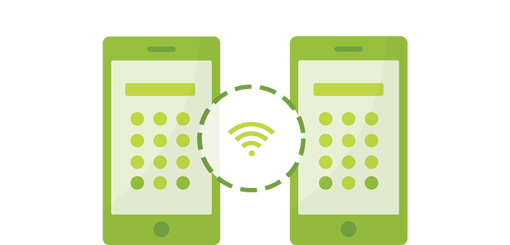 Is it compatible with our equipment?
Most newer phone systems are compatible with SIP Trunking with no extra equipment.
(We can help you determine if your system is compatible.)
Older phone systems may require a device called a VoIP Gateway that translates analog and digital calls into VoIP calls.
Intermedia SIP Trunking Provides:
Utilize your existing broadband Internet connection
Bundled, metered and unlimited calling plans.
Scale in increments of one line/channel
Keep your existing phone numbers, phones and phone system
Inbound/Outbound service
Toll-free numbers
Enhanced features such as remote numbers, Automated Attendant and Follow me
Low cost international calling plans
Free, US-based customer service
Nationwide footprint
SIP Trunking: How it Works
SIP Trunking replaces your existing telephone lines with a VoIP alternative, but allows you to keep using your current phone equipment! You select the number of office locations, number of phone lines and types of phone numbers.
In some situations, SIP Trunking requires a "VoIP Gateway" device to connect to your existing phone system and in other cases, SIP Trunking connects directly to you phone system. Your Certified Installation Technician will determine the best fit for your phone system.