Hosted PBX
Cut your business phone bills by over 50% while adding enterprise-grade functionality and improving reliability.
Over 50% savings on your phone bills
Rich, enterprise-grade calling features
A powerful web-based control panel
Simple management & scaling
24/7 support and 99.999% guaranteed uptime
Monthly pricing starting at $29.99/user
What is VoIP? What are cloud-based phones?
Intermedia's Hosted PBX service offers a phone system and service hosted completely from the cloud. There's no hardware to buy beyond the phones themselves—and you can say goodbye to the phone company.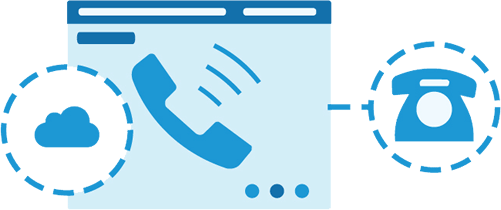 So What Is Hosted?
In the past, most phone systems required buying hardware and paying someone to install and maintain it. With Hosted PBX, your phone service is delivered from Intermedia's datacenters. All you have to do is buy the phones and connect them to the Internet.
Lower your costs.
Stop tying up your capital in expensive hardware that depreciates. Preserve your capital and lower your operating expenses.
Can we keep our phone numbers?
It's simple to move to Hosted PBX. We work with you to port over your phone numbers with no disruption to your business.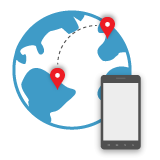 Mobility Features
Our Hosted PBX service helps your staff be productive whether they're at their desks or on the road.
Automatically forward desktop calls to mobile phones with Find Me/Follow Me. Or, ring mobile and desk phones at the same time.
Respond faster with voicemail-to-email.
Enable your smartphone, or tablet to manage your Find Me / Follow Me settings. This helps you ensure that critical calls are reaching you virtually no matter where you are.
Softphone Mobile App allows staff to use their smart phone as an extension off the HPBX. Don't miss a single call while on the road. When placing a call, present your office caller ID instead of your cell phone caller ID, and save on roaming charges.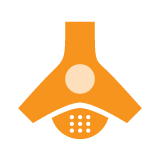 Conference Calling
Intermedia's SmartConferencing service makes it easy to get groups of people on the same line—and on the same page.
Connect up to 25 people on the same line with no reservations required
Host up to 100 people on scheduled conferences
Schedule conferences up to one year in advance
Distribute unique control codes for host and guests
Conferencing waiting relieves host of having to be first online
Hold conferences from virtually any phone, anywhere with a private, toll-free dial-in number
Choose between unlimited or pay-per-use billing plans